Arts Education Framework Grants
OVERVIEW
Through the Arts Education Framework Grant Program, Creative Sonoma makes grant funding available to Sonoma County public school districts, to encourage and support delivery of more arts education by implementing new—or strengthening existing—arts education curriculum and/or through arts integration.
Utilizing the Sonoma County Arts Education Framework, the program prioritizes reaching students who have limited access to arts education and/or live and attend school in geographically or economically underserved areas of the county. Rural districts and those that are located in improvement areas as defined by the 2021 Update to Portrait of Sonoma (measureofamerica.org/sonoma/) are especially encouraged to apply.
Funded by The William and Flora Hewlett Foundation and the California Arts Council, these grants will allow districts to get the help they need to make arts education an essential component of their plans to create a better future for their students.
GOALS AND OBJECTIVES
The 2024 Grant Program has two categories in which public school districts may apply, depending on whether or not the district has an arts education strategic plan.
CATEGORY A (Planning): Districts without a strategic arts plan can apply for support to write a plan with a district leadership team and consultant.
Support customization of an arts education strategic plan for a district (scroll to the bottom of the page for samples from the schools and districts that were grantees in the first two rounds of this program)
Identify strengths, challenges, and available resources during the process, including personnel involved or necessary personnel
Create and define overall goals with a timeline
Develop action steps for implementation and an assessment plan
CATEGORY B (Showcase): Districts that currently have a strategic arts plan can apply for funding to support a district or regional Showcase with an option to include a local artist.


Plan and produce a district or regional in-person Arts Showcase event that demonstrates the culmination of student work through exhibition and performance
IMPORTANT DATES
Application Opens: August 14, 2023
Application Workshop: August 29, 2023 via Zoom at 4:30-5:30pm PT. The recording is available HERE.
Deadline to Apply: September 25, 2023 11:59pm PT
Awards Announced: October 2023
Funding Period: January-June 2024
ELIGIBILITY
Applicants may include Sonoma County public school districts that are serviced by SCOE. See the Application Packet (attached under "Application Packet and How to Apply" below) for more information.
The following are NOT eligible to apply:
AWARD AMOUNT
CATEGORY A (Planning): Applicants may request up to $6,000
CATEGORY B (Showcase): Applicants may request up to $1,500
EVALUATION CRITERIA
A peer review panel, drawn from experts outside of Sonoma County, will assess thes applications on the following criteria (see the Guidelines for more information on each of these points):
District readiness for: Category A – planning for and Implementation of the Framework; or Category B – to implement a district Showcase
Effective and sustainable impact on district articulated priorities
Proposed strategies to impact targeted youth populations through arts education
Capacity to administer and manage the grant activies
Demonstration of how this award will build future arts education opportunities
Completeness and clarity of the application
HOW TO APPLY
Read the Application Packet, which includes the guidelines and all of the application questions and instructions. No handwritten or paper-based applications will be accepted. Applicants will need to have – or to create – an account in Submittable, Creative Sonoma's online application portal.
The online application will appear in the list of open Creative Sonoma opportunities at on August 14, 2023. Click on the black Submittable button to get started.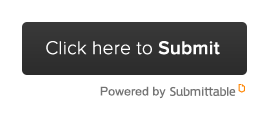 ARTS PLAN SAMPLES
2020 Arts Education Framework Planning Grants: Completed Strategic Arts Plans
2021 Arts Education Framework Consultancy Awards: Completed Strategic Arts Plans
2022 Arts Education Framework Planning Grantees
Bennett Valley Union School District

Santa Rosa City Schools

Sonoma Valley Unified School District
QUESTIONS