Arts Education Framework Consultancy Awards
Creative Sonoma, as part of the Sonoma County Arts Education Alliance, invites any Sonoma County elementary public school district, particularly those that are defined as a rural district, to apply for a Consultancy Award to receive customized consultation in the development of a strategic plan to increase access and equity in arts education. Consultancies will be awarded to take place during May 11-August 31, 2021.
Funded through a grant to the Sonoma County Office of Education (SCOE) from CCSESA's Rural Arts Network , these consultancies will allow school districts to get the help they need to use the arts in addressing district priorities and embed the arts into the curriculum.
GOALS AND OBJECTIVES
Support customization of an arts education strategic plan for a district
Identify strengths, challenges, and available resources during the Consultancy process, including personnel involved or necessary personnel
Create and define overall goals with a timeline
Develop action steps for implementation and an assessment plan
IMPORTANT DATES
Application Opens: April 8, 2021
Deadline to Apply: April 30, 2021 Extended Deadline of May 4, 2021 at noon.
Awards Announced: May 11, 2021
Funding Period: May 11 – August 31, 2021
ELIGIBILITY
Applicants may include elementary school districts that are serviced by SCOE. School districts that are defined as rural will be prioritized during the review process. See the Guidelines for more information.
The following are NOT eligible to apply:
Private school districts

Secondary school districts
Schools or districts not located in Sonoma County, CA
Individual schools
AWARD AMOUNT
Awardees will receive customized consulting services provided by the SCOE consultant. There is no monetary award attached to this program.
EVALUATION CRITERIA
A peer review panel, drawn from experts outside of Sonoma County, will assess these applications on the following criteria (see the Guidelines for more information on each of these points):
District readiness for Consulting and Implementation of the Framework
Effective and sustainable impact on district articulated priorities
Proposed strategies to impact targeted youth populations through arts education
Capacity to administer and manage a strategic arts plan and implementation activities
Demonstration of how the consultation that is available through this award will build future arts education opportunities
Completeness and clarity of the consultation application
HOW TO APPLY
Read the Guidelines thoroughly and then utilize the Application Help Tool which includes all of the application questions and instructions. No handwritten or paper-based applications will be accepted. Applicants will need to have – or to create – an account in Submittable, Creative Sonoma's online application portal.
The online application will appear in the list of open Creative Sonoma opportunities at 12:00am PT on April 8, 2021. Click on the black Submittable button to get started.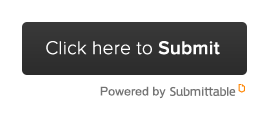 QUESTIONS