Arts and Trauma Residency
USING THE ARTS TO ADDRESS TRAUMA:
Teaching Artist Residencies for Schools
DESCRIPTION
Creative Sonoma is offering free teaching artist residencies to Sonoma County K-12 public and charter schools. All of our communities experienced trauma from the 2017 Firestorm. The arts have many benefits in a learning environment and ameliorating the effects of trauma is key among them. Creative Sonoma hosted an intensive training session for teaching artists to help them enhance their skills in providing arts residencies for students impacted by trauma.
Residencies with these teaching artists are available now through June 2019. For the purpose of this program, residencies are defined as 8 hours: 6 hours of student contact time and 2 hours of prep and collaboration for the teaching artist. A brief outline of the central responsibilities for schools is listed below.
School Responsibilities include:
Provide students for the residency – the same group of students throughout each individual residency
Collaborate with the teaching artist to plan the residency content – including letting the teaching artist know core skills to be addressed, if any
Be flexible with the artist in planning the residency to achieve the best possible result for the students
Provide all agreed upon venue related gear, i.e., classroom, a/v, tables, etc.
Classroom teacher must be present throughout the duration of the residency
Complete a post-event evaluation

ELIGIBILITY
All Sonoma County, California K-12 public and charter schools are eligible to receive this free residency. Students having received residency services in 2018 are not eligible: however, schools having participated in 2018 may submit an application for a different group of students.

HOW TO APPLY
All applications must be submitted online via the Creative Sonoma Submittable account. The Host Site Application Help Tool document, included below under Application Materials, lists all questions included in the online application. Paper-based, handwritten, or incomplete online applications will not be reviewed. To begin the application, click on the Submit button below.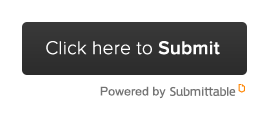 APPLICATION MATERIALS
Host Site Application Help Tool
Residency Information and Menu
Teaching Artist Directory

RESIDENCY PLANNING MATERIALS
Residency Checklist-Host Site Residency
Residency Checklist-Teaching Artist

FOR MORE INFORMATION
Contact Debbie Yarrow, Debbie.Yarrow@sonoma-county.org.
This program is made possible by funding from the Sonoma County Office of Education.