Creative Reopening Funding Opportunity for Sonoma County Chambers of Commerce
June 2020
Creative Sonoma, through funding from the National Endowment for the Arts, the Manitou Fund, and the County of Sonoma, is pleased to announce a funding opportunity for Sonoma County Chambers of Commerce to incorporate the arts in their business districts' safe spacing reopening plans.
Specifically, these funds can be used to engage artists and/or arts organizations to enliven temporary open spaces that are being used to expand the footprint of local businesses (restaurants, retail, etc.) in order to meet safety protocols. For example, communities are considering closing streets, alleys, parking lots and bridges to car traffic in order to allow tables and chairs, or other retail displays, to temporarily occupy the new spaces. The arts can be used to re-frame those public spaces to be suitable and inviting for community members.
Applications will only be accepted from Sonoma County-based Chambers of Commerce. The project will fund 5 projects, at least one per Supervisorial District, in addition to the Open & Out project already underway in downtown Santa Rosa.
ELIGIBILITY
Chambers of Commerce operating in Sonoma County.
IMPORTANT DATES*
Application Opens: July 1, 2020 1:00pm PT
Application Deadline: July 31, 2020 5:00pm PT (Original July 17 deadline extended!)
*Dates may change if required by County of Sonoma health orders.
AWARD AMOUNTS
Contracts will be awarded for up to $30,000 per contract. At least fifty percent (50%) of the award must be allocated to artist's fees and projects.
HOW TO APPLY
Read the Project and Application Guidelines, attached below, for more information and for a list of the application questions. Also included are a template and sample for how to solicit and evaluate artist submissions. No handwritten or paper-based applications will be accepted. Applicants will need to have or create an account in Submittable, our online application portal. Once the application opens on July 1, 2020, it will appear in the list of open applications. Click the black "submit" button to get started.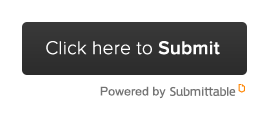 QUESTIONS
Please contact Kristen Madsen at Kristen.madsen@sonoma-county.org.