Cultural Arts Grants
DESCRIPTION
The County of Sonoma has established a fund to be administered by Creative Sonoma to support cultural arts activities across Sonoma County. Funds will be awarded for activities – ranging from regular programming to special events – that occur between November 1, 2019 – June 30, 2020.
These funds were previously administered by the Sonoma County Administrator's Office; the Cultural Arts Grants are a one-time allocation for the current fiscal year, 2019-2020. Arts and cultural organizations may apply to both this grant and to the County's Community Investment Fund Program grants.
Note that this year, this grant is not based solely on advertising reimbursements, and may include support for eligible costs as identified in the budget section of the Application Help Tool (attached below).
GOALS
Funding is designed to advance an established goal of the County of Sonoma to cultivate a vibrant community and economy through the arts that serves residents and visitors.
IMPORTANT DATES
September 12, 2019 Online application opens
September 12, 2019 Information Session 12-1pm
October 3, 2019 Application Workshop 12-1:30pm (Register HERE)*
October 23, 2019 Deadline to apply 11:59pm PT (deadline EXTENDED from original October 17 date)
November 2019 – June 2020 Funding Period (activities to occur within this time-frame)
*To attend via conference call, please RSVP/Register and, at time of event, dial 707.565.8996 (no code necessary).
GRANT AMOUNT
Up to $40,000. Given that the total funding pool is smaller than in previous years, please note that full funding for larger requests may be rare.
ELIGIBILITY
Applicants may include Sonoma County-based nonprofit arts and culture organizations, including museums and culturally specific organizations, that produce arts and culture programs and services. See the Guidelines (attached below) for an extended list of eligibility criteria and the types of activities that may not be funded under this grant program.
EVALUATION CRITERIA
The grants will be assessed on the following five (5) criteria. See the Guidelines (attached below) for expanded descriptions of each item.
Artistic Merit
Creativity and Innovation
Impact and Audience Development
Capacity to Administer and Implement the Program
Completeness and Clarity of the Application
HOW TO APPLY
Read the Guidelines thoroughly and then utilize the Application Help Tool which includes all of the application questions and instructions. No handwritten or paper-based applications will be accepted. Applicants will need to have – or to create – an account in Submittable, our online application portal.
The Cultural Arts Grants online application will appear in the list of open Creative Sonoma grants at 12:00am PT on September 12, 2019. Click on the black Submittable button to get started.
2019-2020 Cultural Arts Grants GUIDELINES
2019-2020 Cultural Arts Grants APPLICATION HELP TOOL
2019-2020 Cultural Arts Grants COMBINED Guidelines and Application Help Tool
Cultural Arts Grants Fiscal Sponsor Form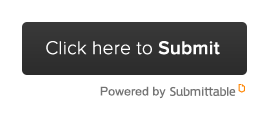 QUESTIONS
Email CreativeSonoma@sonoma-county.org or call 707-565-6121.