Discovered: Emerging Visual and Literary Artists
UPDATED PROGRAM DETAILS COMING SOON FOR 2019: The Discovered program, through a grant from the National Endowment for the Arts, will also include emerging writers this year. Five each up-and-coming visual artists and writers will be recognized through a cash award, an exhibit, public readings, and a professionally designed catalogue combining the awardees' visual and literary work. Check back for full details, to be published by late February!
DESCRIPTION
Coming soon!
GOALS
To recognize excellence in the visual and literary arts
To foster professionalism and increase exposure for emerging visual artists and writers
To cultivate public awareness and appreciation of the role of creativity in our community
IMPORTANT DATES
March 1, 2019 Online application opens 12am
March 11, 2019 Information Session 12-1pm (RSVP)* or 5:30-6:30 (RSVP)*
March 25, 2019 Application Workshop 5:30-7pm (Register)*
April 12, 2019 Deadline to apply 11:59pm PT
*To attend the Information Sessions or the Application Workshop via conference call, dial 707.565.8996 (no code necessary)
GRANT AMOUNT / FUNDING PERIOD:
$2,500, and inclusion in the Discovered exhibition and public readings in November – December, 2019 at the Museum of Sonoma County.
ELIGIBILITY
Artists working in any visual media or literary writers are eligible. Applicants may not apply to both categories. See the the Guidelines for extended details on eligibility requirements or exclusions.
Both artists and writers must:
Be residents of Sonoma County
Be at least 21 years old
Not be enrolled as a student (undergraduate or graduate level)
Not have have representation through an agent
Visual Artists must:
Not currently be represented by a gallery (does not include co-op or collective galleries)
Not had prior museum exhibitions in the past 10 years
Writers must:
Not have published a book (including eBooks, translations, books in other languages/countries, self-published works, and chapbooks with a print run of more than 300), and who have no book forthcoming before June 30, 2020.
EVALUATION CRITERIA
Coming soon!
HOW TO APPLY
Read the Guidelines thoroughly, and then utilize the Application Help Tool which contains all of the application questions and instructions. No handwritten or paper-based applications will be accepted. Applicants will need to have or create an account in Submittable, our online application portal. The Discovered Grants online application will appear in the list of open Creative Sonoma grants at 12:00am on March 1, 2019. Click on the black Submittable button to get started.
2019 Discovered Grant GUIDELINES (available soon)
2019 Literary Arts Application Help Tool (available soon)
2019 Visual Arts Application Help Tool (available soon)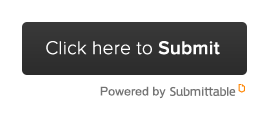 2016 VISUAL ARTIST AWARDEES:
Jenny Harp – mixed media
Dayana Leon – oil/video
Catherine Sieck – paper
Kala Stein – ceramics
Jaynee Watson – mixed media
2014 VISUAL ARTIST AWARDEES
Erik Castro
Maura Harrington
Stan Abercrombie
Miles Votek

2012 VISUAL ARTIST AWARDEES
Cathy Ellis
Peter Hassen
Ryan Lely
William Smith
Esther Traugot

2010 VISUAL ARTIST AWARDEES
Tremaine De Senna
Laine Justice
Andrew Sofie

2008 VISUAL ARTIST AWARDEES
Julie Chavez
Sarah Frieberg
Geirrod VanDyke

2006 VISUAL ARTIST AWARDEES
Todd Barricklow
Seth Minor
Catherine Richardson

BONUS: In 2016, we asked the awardees of 2006-2014 "Where are you now?" Read their updates in this feature.