Pop Up Creativity Grants
DESCRIPTION
ATTENTION: The scope of projects supported by this grant has been more closely defined, and has changed slightly from the 2017 and 2018 programs. Please note highlighted sections (marked as "UPDATED") in the Guidelines and Application Help Tool.
Pop Up Creativity Grants are an opportunity for Sonoma County residents to propose temporary creative enhancement or engagement projects on streets, sidewalks, alleys, plazas, or public spaces (interior or exterior) where creativity is occasional or absent.
All projects should be temporary objects, installations, or experiences that are FREE to the community and appropriately sited in public places or within public view. These projects should be on a scale that they can be planned, developed, and executed within a 2-5 month production schedule. Projects must occur during the funding period of January 1 – June 30, 2020, and can last for as little as one day or may span the entire funding period.
Funds are best used for the interactive presentation of professional creative work, and payment of artists is a priority. Engaging community members in art making and the art making process is encouraged; however projects that are solely designed as creative workshops will not be considered to meet the criteria.
GOALS
Support innovative creative place-making projects in micro-communities across Sonoma County
Support artists and creative entities that do this work
Build Sonoma County residents' sense of our shared creativity
Increase the visibility of Creative Sonoma
IMPORTANT DATES
August 1, 2019 Online application opens
August 22, 2019 Information Session 5:30-6:30pm (RSVP HERE)*
September 5, 2019 Application Workshop 5:30-7pm (Register HERE)*
September 26, 2019 Deadline to apply 11:59pm PT
January 1 – June 30, 2020 Funding Period (projects to occur within this time-frame)
*To attend via conference call, please RSVP/Register and at time of event, dial 707.565.8996 (no code necessary).
GRANT AMOUNT
Up to $5,000
ELIGIBILITY
Applicants may include artists, creative groups/collectives (applying under the name of a single creative leader), limited partnerships, non-profit organizations, or commercial businesses. Individual applicants must be Sonoma County residents (18 years or older) and group or business applicants must be physically located in Sonoma County. Carefully read the extended eligibility and application requirements in the Guidelines.
EVALUATION CRITERIA
All applications are rated on the following five criteria:
Innovation and creativity of idea
Community partnerships and/or alliances
Potential impact on community
Feasible timeline and realistic budget
Completeness and clarity of application
HOW TO APPLY
Read the Guidelines thoroughly and then utilize the Application Help Tool which contains all of the application questions and instructions. No handwritten or paper-based applications will be accepted. Applicants will need to have – or to create – an account in Submittable, our online application portal.
The Pop Up Creativity Grants online application will appear in the list of open Creative Sonoma grants at 12:00am on August 1, 2019. Click on the black Submittable button to get started.
2019 Pop Up Guidelines
2019 Pop Up Application Help Tool
2019 COMBINED Pop Up Guidelines and Application Help Tool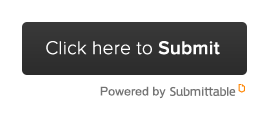 CURRENT YEAR GRANTEES (see Upcoming Activities for grant-related event listings)
To be announced in late October 2019

PRIOR YEAR GRANTEES
2018 Pop Up Creativity Grantees
2017 Pop Up Creativity Grantees
For More Information
Contact CreativeSonoma@sonoma-county.org.