Call for Artists: RFQ - Design for Larkfield-Wikiup Maintenance Hole Covers
THE PROJECT: LARKFIELD-WIKIUP MAINTENANCE ("PERSON") HOLE COVERS
Portions of the neighborhood in the Larkfield-Wikiup area around the intersection of Old Redwood Highway and Mark West Springs Road burned as the result of the 2017 Sonoma County Complex Fires. Through its rebuilding efforts, this neighborhood has experienced a renewed sense of community, strength, and resiliency. The Sonoma County Department of Transportation and Public Works (TPW) has partnered with the community on various projects to bring fire safety awareness, pedestrian facilities, and beautification to the area.
The proposed project derives from a partnership between the Mark West Citizen's Advisory Council, Sonoma Water and TPW. Specifically, 21 new maintenance ("person") hole covers are expected to be forged and installed in the streets. All designs proposals must conform to applicable road standards, including accessibility guidelines as coordinated and approved by the County in coordination with the County Design Engineer.
Submitters who are awarded design contracts will be encouraged to select themes related to community resiliency and fire safety prevention. Also, each of the person hole covers will need to be uniquely and permanently numbered, from 1-21. Incorporating the Sonoma County Department of Transportation and Public Works and Sonoma Water (text and/or logos) into the design is a plus.
Project Location
Larkfield-Wikiup neighborhood, Santa Rosa, California.
Design Budget
Up to $5,000 for design only. This fee is inclusive of final drawings to be produced by the selected contractor (AutoCAD or as otherwise agreed between contractor and TPW).
Estimated RFQ Schedule (Subject to Change)
November 24, 2021: RFQ advertising period and submission portal opens
December 23, 2021: Deadline to submit qualifications, 11:59pm PT
January 11, 2022: Artist(s) selected or Finalists notified
January 25, 2022: Finalists' deadline to submit proposals – if necessary
February 8, 2022: Award Notification
February 22, 2022: Finalize Services Agreement with selected Submitter
March 29, 2022: Final design and drawings due

How to Submit
Submitters should read the Request for Qualifications (attached below) thoroughly before submitting. Only electronic items submitted via Creative Sonoma's online portal, Submittable, will be accepted. No handwritten or paper-based submittals will be accepted.

Either click the SUBMIT button below or go to Creative Sonoma's Submittable account (https://creativesonoma.submittable.com/) to begin and work on your submittal. You may save a draft of your submittal, but must officially submit it no later than the date listed in the schedule above.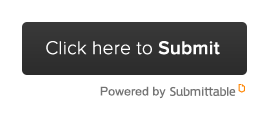 Questions
Email CreativeSonoma@sonoma-county.org or call 1-707-565-6121.