Pop Up Creativity Grants
DESCRIPTION
ATTENTION: The scope of projects supported by this grant has been more closely defined, and has changed slightly from the 2017 and 2018 programs. Please note highlighted sections (marked as "UPDATED") in the Guidelines and Application Help Tool.
Pop Up Creativity Grants are an opportunity for Sonoma County residents to propose temporary creative enhancement or engagement projects on streets, sidewalks, alleys, plazas, or public spaces (interior or exterior) where creativity is occasional or absent.
All projects should be temporary objects, installations, or experiences that are FREE to the community and appropriately sited in public places or within public view. These projects should be on a scale that they can be planned, developed, and executed within a 2-5 month production schedule. Projects must occur during the funding period of January 1 – June 30, 2020, and can last for as little as one day or may span the entire funding period.
Funds are best used for the interactive presentation of professional creative work, and payment of artists is a priority. Engaging community members in art making and the art making process is encouraged; however projects that are solely designed as creative workshops will not be considered to meet the criteria.
GOALS
Support innovative creative place-making projects in micro-communities across Sonoma County
Support artists and creative entities that do this work
Build Sonoma County residents' sense of our shared creativity
Increase the visibility of Creative Sonoma
IMPORTANT DATES
The 2019 grant cycle has closed.
GRANT AMOUNT
Up to $5,000
ELIGIBILITY
Applicants may include artists, creative groups/collectives (applying under the name of a single creative leader), limited partnerships, non-profit organizations, or commercial businesses. Individual applicants must be Sonoma County residents (18 years or older) and group or business applicants must be physically located in Sonoma County. Carefully read the extended eligibility and application requirements in the Guidelines.
EVALUATION CRITERIA
All applications are rated on the following five criteria:
Innovation and creativity of idea
Community partnerships and/or alliances
Potential impact on community
Feasible timeline and realistic budget
Completeness and clarity of application
HOW TO APPLY
Read the Guidelines thoroughly and then utilize the Application Help Tool which contains all of the application questions and instructions. No handwritten or paper-based applications will be accepted. Applicants will need to have – or to create – an account in Submittable, our online application portal. Materials for the 2020 grant cycle will be available in spring 2020.
2019 Pop Up Guidelines
2019 Pop Up Application Help Tool
2019 COMBINED Pop Up Guidelines and Application Help Tool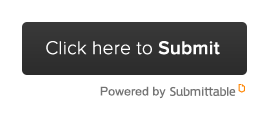 2019 GRANTEES (pdf version HERE)
Gio Benedetti – The Magical, Mystical World of Petaluma consists of 10 – 20 small to medium sized portable, non-permanent art pieces hidden in parks and high traffic areas across Petaluma. In May 2020 select Petaluma locations will be populated with evidence and signs of fantastical creatures and activity to encourage the community's engagement with imagination, impossibilities, and art.
Sarah Hylton – Art Tent is a portable "pop up" canvas tent painted by homeless community members, human rights advocates and the lead artist. The "Art Tent" will be set up at the Tiny Home Village Site, painted on site and used as the temporary kitchen and/or community meeting area once completed.
Stacy Jardine – Art and Wine on the Bridge is a one day festival taking place on the historic Guerneville walking bridge. The festival will feature booths of Sonoma County artists and vineyards.
Rayne Madison – Superhero Unfolding Inspiration Station is an interactive art installation, mimicking an old Superman era phone booth. Passersby are offered an opportunity to be inspired, or to reflect upon and appreciate their own unique qualities and those of others. Participants may add speech bubbles to the booth (their answers to our queries: what is your… power or kryptonite?); be photographed in a Superhero Unfolding cape; and/or leave or experience a recorded, written or drawn message of inspiration inside.
Springs Creative – Kicking Off Spring: Making the Springs come alive through art! is an installation of temporary panel murals and interactive art works affixed to Springs "Plaza" fence facing Hwy12 + installation event: Works that celebrate the unique history, culture, and community contributions of the Springs.
Studio 9000 Clay Collective – DIG IT: Using Natural and Recycled Materials to Create Art is a one-day event to bring attention to all the possibilities of working with clay, a material available free and locally to everyone in the community. Studio 9000 members will demonstrate the collection and processing possibilities of clay and invite community members to create art in a variety of ways, from making clay objects, to making paper clay, to painting with water colors made from clay.
Teen Services Sonoma – The Tree of Possibilities is a collaborative work of art that unites, teaches, and expresses the hopes of young people of Sonoma Valley – a 6-foot+ sculpture made of discarded kitchen utensils and bicycle parts representing two microbusinesses that provide on-the-job training for teens in culinary and mechanics careers. That's the Tree of Possibilities, a unique sculpture designed and created by local youth and an artisan welder instructor and documented by a local filmmaker.
Dawn Thomas and Robert Van de Walle – Tiny Galleries Art Exchange are a new way for the public to view art. Within each gallery, artists exchange new art for old, creating an artist-curated art show that evolves over time.

PRIOR YEAR GRANTEES
2018 Pop Up Creativity Grantees
2017 Pop Up Creativity Grantees
For More Information
Contact CreativeSonoma@sonoma-county.org.