This round of Recovery Fund grants are for individual creatives who experienced personal property loss or damages due to the 2020 LNU Complex (Walbridge-Meyers) or Glass Fires.
GOALS
Unrestricted funds are available to Sonoma County residents to mitigate basic human and art-related needs due to disasters that occurred in 2020. Funding may be utilized for shelter, medications, art supplies, instruments, rent, mortgage, home-based studio or workspace supplies and equipment, repair and/or relocation costs, and more.

AWARD AMOUNT
Minimum of $500 per individual.
DEADLINE TO APPLY
Sunday, January 3, 2021 11:59pm PT
Applicants will be notified of their application status in mid-late January 2021.

ELIGIBILITY
In additional to having experienced physical loss of or damage to personal property, applicants must be at least 18 years old, a current Sonoma County resident, able to document a 5-year history of working in the arts or a creative industry, and demonstrate evidence of financial need. While you must be a Sonoma County resident to apply for assistance, your work may have occurred anywhere geographically.
You will be asked to demonstrate the following three criteria:
Creative Background
5-year history of working in the arts and/or creative industries (full-time, part-time, self-employed, or contract)
Creative individuals include: actors, architects, artisans, crafts artists, dancers, designers, filmmakers, musicians/vocalists, photographers, visual artists, and writers; staff of nonprofit arts organizations and creative enterprises
Financial Need
Beginning at 300% and below of the Federal poverty level for the household
NOTE: Even if your household income is above the threshold, please submit an application as grants may be available after funding the individuals who meet the initial thresholds.
Scope of Loss
Description and documentation of physical loss of, or damage to, personal property as a result of the 2020 LNU Complex (Walbridge-Meyers) or Glass Fires
Personal property is defined as your home and its contents, home-based studio or workspace and its contents, personal vehicles and their contents

NOT ELIGIBLE: The following do NOT qualify for this funding:
Hobbyists (those who do not earn at least part-time income through their creative career and/or generate income from their art, craft, or creative services)
Businesses and organizations that are physically located outside of a personal residence
Individuals who have experienced economic loss but not physical loss
HOW TO APPLY
Review the Guidelines and Application Help Tool, which contains all the questions as well as samples of the types of documents required for upload. Fill out the application online (paper-based, handwritten, or incomplete applications will not be reviewed). Applicants will need to have – or create – an account in Submittable, our online application portal.
Recovery Fund for Personal Property Physical Loss 2020: Guidelines and Application Help Tool
The online application will appear in the list of open Creative Sonoma grants on December 1, 2020. Click on the black Submittable button to get started.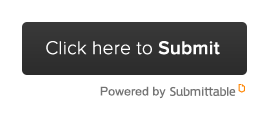 FOR MORE INFORMATION
QUESTIONS? For more information contact: creativesonoma@sonoma-county.org.

Return to Recovery Resources homepage.