Next Level Grants for Musicians
DESCRIPTION
Next Level is designed to celebrate the musical talent and exploration occurring across the County and to provide advice and expertise to help local musicians move their careers forward. The grant program, funded by the National Endowment for the Arts this year, recognizes five Sonoma County-based musicians or bands. Grantees will receive a $2,500 grant in support of their proposed project, along with up to 10 hours of one-on-one consulting time with professional experts in areas that align with the applicant's grant activity request.

GOALS
To recognize artistic excellence
To build the capacity of Sonoma County musicians who have demonstrated readiness to take their career to a new level
To cultivate public awareness and appreciation of the role of creativity in our community

IMPORTANT DATES
February 11, 2019 Online application opens 12am
February 27, 2019 Information Sessions: 12-1pm (RSVP)* or 5:30-6:30pm (RSVP)*
March 13, 2019 Application Workshop: 5:30-7pm (Register)*
March 29, 2019 APPLICATION DEADLINE 11:59pm PT
*To attend the Information Sessions or the Application Workshop via conference call, dial 707.565.8996 (no code necessary)

GRANT AMOUNT
$2,500, plus up to 10 hours of professional consulting

ELIGIBILITY
Applicants must have a demonstrated track record in music as evidenced in the application materials, and must:
Be residents of Sonoma County (if Applicant is a band, 51% of the band–including the band leader–must be Sonoma County residents)
Be at least 21 years old
Be able to complete the funded project within the established funding period (July-December 2019)

Read the extended eligibility and application requirements in the Guidelines (available below, under "How to Apply"), as well as check the list for those not eligible to apply to this program.

EVALUATION CRITERIA
Artistic excellence
Demonstrated capacity to manage and implement the project
Anticipated impact of proposed project on the applicant's professional growth
Demonstrated commitment of applicant to advancing their career
Completeness and clarity of application
HOW TO APPLY
Read the Guidelines thoroughly, and then utilize the Application Help Tool which contains all of the application questions and instructions. No handwritten or paper-based applications will be accepted. You will need to have or create an account in Submittable, our online application portal. The Next Level Grant for Musicians online application will appear in the list of open Creative Sonoma grants at 12:00am on February 11, 2019. Click on the black Submittable button to get started.
2019 Next Level Grant for Musicians GUIDELINES
2019 Next Level Grant for Musicians APPLICATION HELP TOOL
COMBINED: 2019 Next Level Grant for Musicians GUIDELINES and HELP TOOL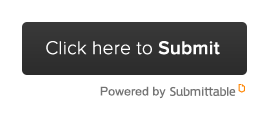 2019 GRANTEES
Carlos Henrique Pereira: Produce an album of original compositions.
Kayatta: Complete a studio album, 3 singles, visual productions and shows outside Sonoma County.
Lenkadu: Acquire a Booking Agent and Manager.
PRXZM: Promote and fund "High Desert" summer tour and EP release.
Trebuchet: Fund the vinyl pressing of forthcoming full-length album.
2017 GRANTEES
Oddjob Ensemble: Record a full-length album and support a 6-week national tour.
Alan Hall: Expand career as composer via better published materials to promote compositions.
DyaTribal Band: Support an album release through mastering, album art, and CD printing.
Marshall House Project: Record their first professional full-length album.
Manzanita Falls: Purchase a tour van and support recording sessions.
2016 GRANTEES
Black Sheep Brass Band: Upgrade low-budget EP of original songs to album with professional producer.
Bootleg Honey: New press kit, update website and new professionally recorded material to reflect new band lineup.
The Easy Leaves: Assistance with marketing at Americana Music Association's Annual Conference in Nashville, TN.
Ismay: Short documentary film, to coincide with songwriting project.
Shaun Hunter Wagner: Replenish back catalog of Goth Horse releases, update marketing presence, and release new albums.