The Creative Sonoma Recovery Fund has been established to provide relief to Sonoma County artists and creative residents who have been directly affected by the fires.
Applicants must be able to document a history of working in the arts/creative industry for at least five years and evidence of financial need. Past employment can be full-time, part-time, self-employed, or contract. While you must be a Sonoma County resident to apply for assistance, your work may have occurred anywhere geographically.
Creative individuals include: actors, architects, artisans, crafts artists, dancers, designers, filmmakers, musicians/vocalists, photographers, visual artists, and writers; staff of nonprofit arts organizations and creative enterprises (full-time, part-time, or contract).
NOTE: If your creative business or organization (at a separate location not attached to or integral to a private residence) sustained physical loss directly related to the fires, you may also be eligible for this grant. Please visit the Recovery Fund Application: Organizations/Businesses page for eligibility guidelines and application.

Goals
Funds will be available to individuals who are residents of Sonoma County for immediate and short-term basic human and art related needs including shelter, medications, art supplies, instruments, and more.
Award Amount
Up to $1000
Eligibility
Applicants must be Sonoma County residents and meet the Evaluation Criteria. Read more about eligibility and requirements in the Guidelines below.
ELIGIBILITY GUIDELINES & APPLICATION
(Click on this headline for the pdf of the guidelines and application.)
Evaluation Criteria
Creative Background – a 5 year history of working in the arts and/or creative industries
Financial Need – beginning at 300% and below of the Federal poverty level. If your household income is above the threshold, please do submit an application as additional grants may be available after funding individuals who meet the initial thresholds.
Scope of Loss – description and documentation of the direct loss from the 2017 Wine Country Fires

Deadline to Apply:
Applications are being accepted on an ongoing rolling basis.
Three Ways to Apply:
Online: click the Submit button to apply via our Submittable page
Fax the documents to: 707-565-7231
Drop off or mail the documents to: Creative Sonoma, 141 Stony Circle, Suite 110, Santa Rosa, CA 95401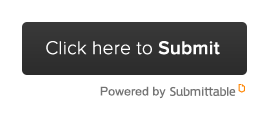 For More Information
QUESTIONS/PREGUNTAS? For more information contact/para recibir información sobre la aplicación en español, contácte: gloria.rubio@sonoma-county.org.
Return to Fire Recovery Resources homepage.